Lethbridge Salvation Army Community and Family Services
Lethbridge Community Church
Online Registration now open
The Salvation Army in Lethbridge
Toys for Tots - Christmas Hope
​
Our program offers a personal shopping experience by appointment, allowing parents/guardians to select what they would like their child to have as gifts for Christmas. Another option, if someone is uncomfortable with shopping, can be to have us select the gifts for them, we understand that COVID19 is still a concern and would like to offer this safe alternative.
​
If you would like to register or know someone who could use the help, please let them know this is available to anyone in need! Just click the link on this page or register at Interfaith Food Bank or Lethbridge Food Bank.
We would like to THANK our generous SPONSORS that support our Toys for Tots program. Without your generosity this wouldn't be possible! #GivingHopeToday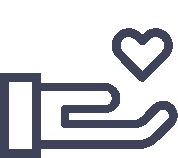 "Whoever is generous to the poor lends to the lord, and he will repay him for his deed." Lethbridge Salvation Army Community and Family Services
Lethbridge Community Church
I'm a paragraph. Click here to add your own text and edit me. It's easy.